Austin, TX.– June 1, 2021—Criteria Labs, an industry leader in high performance RF space components and semiconductor engineering solutions has partnered with Manufacturer's Representatives to meet the needs of its growing customer base. The firms will support Criteria Labs' space qualified device, eutectic die attachment, die to shim attachment, chip and wire assembly, ceramic space qualified packaging, upscreening, RF device screening, reliability, and qualification testing solutions throughout the United States and Canada. Each firm has a wealth of technical sales and support experience and brings a strong commitment to customer success.
"Our impressive team of Manufacturer's Representatives and Sales Professionals adds significant value to both Criteria Labs and to our customers throughout the U.S. and Canada," said Douglas Myron, President and CEO. "With decades of RF microwave experience and a strong track record of helping customers succeed in the markets that they serve, our partners approach to sales and customer support will blend well with Criteria Labs' mission."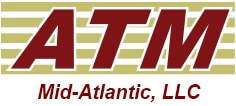 Criteria Labs Markets Served: MD, VA and DC
Founded in 2002, ATM Mid-Atlantic is a Maryland based company that provides application engineering with a focus in RF, IF, Microwave, and Millimeter Wave Disciplines. The ATM Mid-Atlantic team provides professional, high quality representation services with a strong commitment to continuous improvements and customer satisfaction.

Criteria Labs Markets Served: AZ and NM
With their technical expertise, Battaglia Sales helps their Criteria Labs customers' find the best solutions for their projects. Specializing in radio frequency and microwave wireless communications, Battaglia Sales supports our customers with product selection and guidance.

Criteria Labs Markets Served: MA, CT, RI, VT and NH
Formed in 2006, Bradford RF Sales is a Manufacturer's Representative firm located in North Andover, MA.  They specialize in finding new opportunities for our principals for RF microwave components and subsystems.  They offer continuing relationship building to our customers from the design-concept stage through production.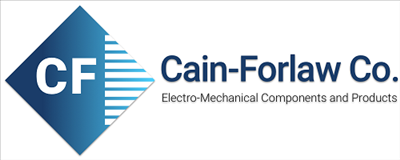 Criteria Labs Markets Served: ND, SD, MN, WI, IA, NE, KS, MO, OK, AR, LA and TX
The Cain-Forlaw Company offers a broad range of product and service solution knowledge in the RF Microwave industry. Representing Criteria Labs, Cain-Forlaw maintains excellence through renowned customer service and in-depth applications expertise.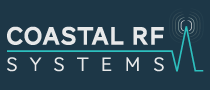 Criteria Labs Markets Served: Southern California
A full-service Manufacturer's Representative firm with over 40 years of experience in RF and microwave design, wireless network systems architecture and sales engineering. Coastal RF Systems is able to provide superior technical sales applications and marketing services to the aerospace, defense, telecom and commercial/industrial electronics industries.

Criteria Labs Markets Served: BC, AB, SK, WA, OR and Eastern MT
EPIC Technical Sales provides Criteria Labs with support in engineering, customer service and sales in the Pacific Northwest and Western Canada territories. They specialize in proprietary, design intensive product development support both at the device as well as system level.

Criteria Labs Markets Served: NJ, PA, DE and Southern NY
Founded in 2004, the experienced team at Sertech MCM strives to provide best-in-class service and specializes in servicing customer applications that require RF Microwave and Lightwave products and services. The experienced team at SertechMCM supports Criteria Labs' customers by offering innovative and differentiated solutions.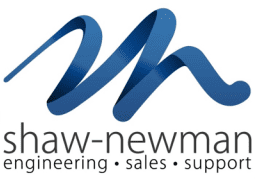 Criteria Labs Markets Served IN, OH, MI, KY and PA
Formed in 2002, Shaw-Newman is a well-established Manufacturer's Representative firm for RF Microwave components, subsystems and power conversion products. They are focused and structured for design-ins to key OEMs in their respective territory and have partnered with Criteria Labs to help leverage market leading technology and solutions.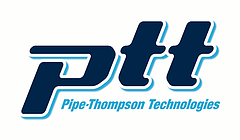 Criteria Labs Markets Served: Eastern Canada
Pipe-Thompson Technologies is a leading Manufacturer's Representative located in Eastern Canada. They have a proven history of sales growth in the electronics market. They provide leading-edge technical solutions designed to fulfill Criteria Labs customers' needs. Their entire Sales and Engineering team is highly experienced and dedicated to customer success.

About Criteria Labs
Criteria Labs Inc. is an RF and Semiconductor Services company with offices in Austin, TX and Penrose, CO. Criteria Labs can deliver eutectic die attachments, die to shim attachments, chip and wire assemblies, ceramic space qualified packaging, upscreening, RF device screening, reliability, and qualification testing solutions. Criteria Labs performs testing to comply with space and military performance specifications prescribed in MIL-PRF (-27, -123, -19500, -38524, -38535, -39007, -49465, -55310, -55342 and -55365) and NASA, EEE-INST-002.
Media Contact:
William Walsh
Senior Marketing and Communications Manager
Criteria Labs
(512) 637-4505
wwalsh@criterialabs.com