Douglas Myron
President and CEO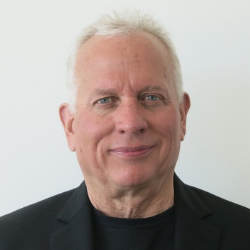 Doug joined Criteria Labs in 2005 as President / CEO and has a proven track record of over 30 years as a serial entrepreneur. Doug has led sales, marketing and technical organizations in a variety of industries and has a long history of decoding customer requirements then developing successful implementation and deployment plans.
Prior to Criteria Labs, Doug was Founder, President & CEO of MYTECH Corporation a technology innovator in the area of smart lighting controls. MYTECH invented the first heuristically based smart sensors that would adapt to its controlled space automatically eliminating all setup and operator intervention. MYTECH was sold to [NYSE:HUB.B] Hubbell Corporation.
Doug was also Electronic Circuit Development manager with Eaton's Semiconductor division, developing medium current Ion Implanters used in the fabrication of semiconductors. Doug had responsibility for ion beam deflection optics and systems, high voltage linear power supplies, DC and stepper motor control systems and beam display technology.
Prior to Eaton, Doug was an analog circuit designer and chip developer with IBM. Projects included analog servo amplifiers for motor controllers, digital phase lock loops for token ring communication products, design of hybrid modules for H-Bridge switching controllers, sensor design and distributed power control modules.
Doug graduated with honors from the University of Utah with a bachelor's degree in Electrical Engineering and holds 17 US patents in various technology areas and has published numerous technical papers.
---
Sonya Gonzalez
Financial Controller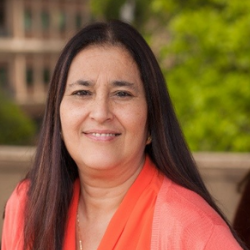 As a dedicated and detail-oriented accounting professional, Sonya has been meeting the accounting needs of organizations both small and large for over thirty years. Sonya leverages her extensive corporate and financial leadership background by positioning Criteria Labs for growth and success. She is an end-to-end accounting strategist with a collaborative mindset
and she successfully engages all team members in creating solutions for internal and external customers. Sonya is also a gifted communicator, building teams, leading change, and empowering employees by developing and launching new processes that drive quality and promote growth.
Dan Messick
Director of Operations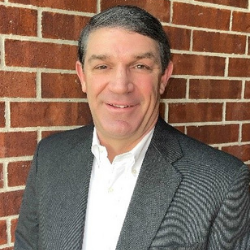 Dan was appointed Director of Operations for Criteria Labs in June 2021. Dan has over 30 years of experience working in the semiconductor industry with a strong focus in program management, supply chain management and support operations. Dan's strong leadership and ability to enhance productivity and operational efficiencies blends well with Criteria Labs' mission.
Dan's subject matter expertise includes; ERP system implementation, SMT electronics design manufacturing and test, budgeting, capacity planning, financial management, continuous improvement, contract management, engineering, logistics, materials management, supply chain management, technical support and telecommunications.
Dan is a graduate of the Missouri University of Science and Technology where he earned his degree in Electrical Engineering. Additionally, the University of Houston where he studied Production and Operations Management.
---
Kevin Hammel
General Manager, Colorado Tape and Reel Facility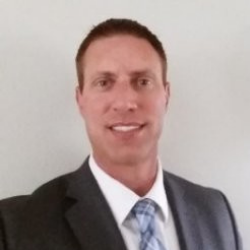 Kevin Hammel started working at the Penrose facility of Criteria Labs 1996 which was known at that time as Cofer Corporation. Kevin developed his skills as an expert machine operator on scanning and tape and reel equipment and worked his way up as a technician, line lead and took full responsibility as General Manager of the Tape and Reel side 2016.
---
Patrick Porter
Chief Engineer
Patrick Porter Graduated from Texas A&M University with a Bachelor's Degree in Electrical engineering, specializing in signal processing. He began his career at TRW in Southern California, developing MMIC designs for RF amplifiers and frequency converters. He transitioned to Northrop Grumman where he continued developing RF systems, including integrated microwave assemblies (IMA's), variable amplitude and phase amplifiers and upconverters for government programs. At Criteria Labs, Patrick has developed custom designs for Class K space qualified variable gain amplifiers (VGA's), with innovations in custom transition lines with both organic and in-organic custom package designs for ground and space components.
---
Yolanda Guillory
Quality Assurance Manager
Yolanda has had a career in the Semiconductor industry for the last 14 years. She joined Criteria Labs in 2008, taking on numerous critical roles in operations before taking on a company leadership role in Quality Assurance. Previously, she drove key initiatives at both Cirrus Logic and Premier in test operations.