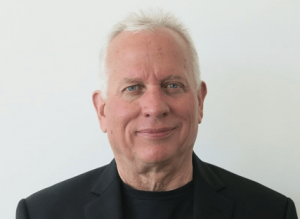 Tell me a bit about your background? How did you first get started with Criteria Labs?
Well, I joined the team at Criteria Labs in 2005 as President and CEO after spending more than 30 years in the semiconductor industry. Just prior to Criteria Labs, I was the president and CEO of MYTECH Corporation, a technology innovator in the area of smart lighting controls.
In 2005, I was presented with opportunity to join the team at Bridgepoint Technical Manufacturing (now Criteria Labs). The headquarters, located in Austin, TX offered 5,000 sq. ft. of clean room, high reliability product development, test engineering development services, test solutions, package assembly, device qualification, and product reliability testing. Also, a 15,000 square foot tape and reel facility located in Penrose, Colorado. Our Colorado facility is actually the largest dedicated tape and reel facility in the U.S.
Tell me about Criteria Labs?
Criteria Labs is an RF space and semiconductor services company with offices in Austin, TX and Penrose, Colorado. Our team can deliver unique solutions to the most complex RF space and technical challenges. We're also quite skilled at improving our customers project schedules and supporting with capabilities that may not be available internally.
In terms of the services that we can provide we have the capability to deliver eutectic die attachments, die to shim attachments, chip and wire assemblies, ceramic space qualified packaging, upscreening, RF device screening up to 50 GHz, reliability, and qualification testing solutions where dependability is critical. Our breath of services remains an important differentiator, no other company in the industry can offer the comprehensive end-to-end solutions that Criteria Labs can!
What problem did you see that needed to be fixed? What is your approach to solving that?
When I first joined the team at Criteria Labs I knew that our customer base longed for partnerships with experienced semiconductor companies that specialized in military and aerospace applications. With many semiconductor engineering companies moving operations abroad, space and military organizations were left looking for domestic partners with the right capabilities. Specifically, semiconductor engineering companies with the right certifications, skills, and team to deliver solutions to some of the most challenging RF space and semiconductor projects out there. I'm proud to say that we deliver consistent, quality service for our military and aerospace customers. This wouldn't be possible without the support of our highly qualified engineering and operations teams, they are top notch!
Which market segment seems promising to you? And why?
I would say the mil/aero RF Space and high reliability device market is the most promising to Criteria Labs. Our ability to provide high-reliability RF space solutions built to withstand the intense environmental challenges presented in Low Earth Orbit, Geostationary Orbit, and long-term space exploration missions is second to none. With military and aerospace partners looking for the right domestic partners to provide these solutions, we saw an opportunity to leverage our capabilities.
What is a typical customer for Criteria Labs?
Our typical customer is a large-scale defense contractor or a federal entity that conducts space or military operations. I would say the typical customer partners with Criteria Labs because they are looking for solutions that may not be available internally or services to complement their in-house teams. Also, I must mention that our in-house team of RF space and engineering professionals is quite attractive!
Are you currently hiring? What type of jobs?
Yes! We're experiencing tremendous growth and there is no indication that this growth will slow down anytime soon. We have a wide variety of positions available in every department of our company. There is no way we could deliver the level of customer satisfaction and project success that we do without the collaborative effort of our capable, talented, and innovative team. Criteria Labs really is a special place to work, boasting some of the most innovative individuals in the RF space and semiconductor industry. If you are searching for your next career move, check us out!
What is your #1 advice for people who want to work for your company?
I would say those with a very high degree of curiosity and commitment to high standards will be very successful. Also, someone that can collaborate closely with the team and has no problem taking a "roll-up-your-sleeves" approach when working on customer projects. We deliver some of the most innovative RF space and semiconductor solutions in the world here at Criteria Labs, this requires some pretty amazing people in order to be successful!
Where can one find more information?
Please visit us at criterialabs.com/careers for the latest job postings and recruitment information.
What is the best moment in your day?
In my personal life it is facetiming with my granddaughter first thing in the morning. She is such a sweetie and spending a moment or two with her at the beginning of my day really helps me get started on the right foot!
At work, it's seeing a customer project achieve success as a result of a collaborative team effort. It never ceases to amaze me how collaborative the team at Criteria Labs is, going above and beyond to deliver solutions to some of the most challenging engineering projects for space applications out there.
What is your preferred lunch discussion topic?
Being the president of Criteria Labs, my mindset is often at the 20,000 ft. altitude. That is, looking at overarching strategy and the direction that the business is heading in. Some of the most fruitful meal topics that I've had are with those on the team that are in the nuts and bolts of the daily operations. This allows me to get to know my team on a personal level, what makes them tick, and what impact that they have on the operation. I've learned quite a bit by taking the time connect with our amazing employees, their input has really helped me make decisions to move the company in the right direction.
How do you spend your time outside working hours?
I'm somewhat of an outdoorsman. I love spending time with my mountain biking group at my home Santa Fe, NM. I also enjoy a good skiing trip with family and friends when the weather is right. All in all, I love spending time outside with family and friends.
---
Want to stay up-to-date on the latest news from Criteria Labs?