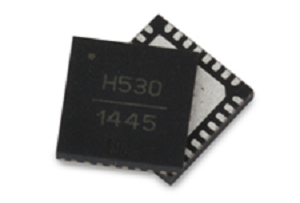 As encapsulated microcircuits and other devices continue to play a growing role in Aerospace and Defense applications, designers are forced to increase their requirements beyond OEM specifications. This increase in performance requirements ensures that devices can be used in non-commercial applications with confidence. Specifically, that the device can operate outside of the commercial temperature range, meet tighter electrical tolerances, and  mitigate infant mortality device failure risk. This practice is commonplace in non-commercial and high-reliability applications.
What is Upscreening?
To clarify, "Upscreening" (sometimes written up-screening) is the process by which a device is tested to a broader temperature range than OEM specifications. For commercial applications the typical device operating temperature range is -40°C to +85°C and -55°C to +125°C for non-commercial applications. Proper upscreening requires close evaluation from highly skilled Engineers; devices must undergo a very broad range of environmental and electrical testing to become properly qualified and to establish long-term reliability.
Upscreening Tips from Criteria Labs
Before you consider upscreening your non-commercial device(s), please consider a few recommendations from the team at Criteria Labs:
We recommend budgeting lead time for the whole project by identifying when you will need the device upscreen completed. Lead time factors include; time required for burn in boards, test boards, shock and vibration fixtures, and time for the test itself. A 1000-hour burn can last approximately 6 weeks.
Electrical testing can be as challenging as all the other tests in the process, especially for RF and Millimeter Wave parts.  The electrical test boards, RF Calibration, and RF Test Plan is a critical element of the holistic qualification plan. Successful testing can mean the difference between success and failure.
Unfortunately, you must be prepared to accept the risk of failure.  In many upscreening flows, if one device fails, the whole lot fails. In this situation you must either choose to start over or select a new device.
While OEM devices should operate to manufacturer specifications consistently, these same devices could outperform original specifications to varying degrees. Although, the device(s) may not consistently reach the desired operating specifications.
When it comes to higher and lower operating temperatures, remember that temperature can negatively impact device voltage and speed. Account for these issues by testing every available parameter of the device.
When planning for burn-in or stress testing, you'll need to anticipate stress conditions and not induce other device failure mechanisms and not reduce device lifespan.
Before purchasing a large quantity of devices for upscreening, we recommend that you first test a few samples to help determine if the device meets the planned specifications.
Criteria Labs Upscreening Solutions
Criteria Labs has a proven history of upscreening encapsulated microcircuits, RF LNA's, GaN Amplifiers, VCO's, RF attenuators, hybrids, resistors, capacitors, inductors, relays, crystals, discrete transistors and diodes to customers source control drawing (SCD) specifications. We also have the capability to perform testing in compliance with the military specifications prescribed in MIL-PRF (-27, -123, -19500, -38524, -38535, -39007, -49465, -55310, -55342 and -55365) and NASA, EEE-INST-002.
---
Want to stay up-to-date on the latest news from Criteria Labs?