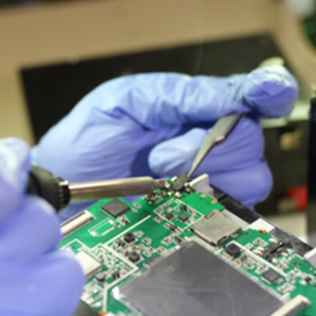 When it comes to high-reliability aerospace and defense applications, engineers are pushing for smaller and more powerful microelectronic designs. When developing a new RF module for a mobile electronic warfare (EW) system, for example, engineering design choices require making the solution smaller, lighter, more efficient (power), and less expensive. Attaining even a few of the aforementioned performance requirements can warrant a new engineering design, albeit advancements made in any of the four categories is highly desirable.
What exactly does "SWaP-C" mean?
An acronym, "SWaP-C" typically refers to size, weight, power, and cost of microelectronic systems and component solutions.
Originally referred to as "SWaP" it was quickly realized that cost needed to be included, thus "C" was inserted into the acronym.
Why the push for smaller, lighter, and less power consumption?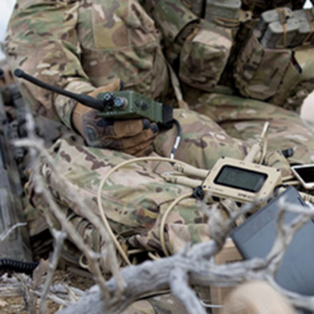 RF microelectronics engineered to SWaP-C specifications are more attractive for mission-critical aerospace and harsh environment applications. Whether the application is commercial or defense – they all share common criteria; engineer it smaller, decrease the resources required (power), and develop it to enhance the overall system performance.
RF microelectronics developed with SWaP-C characteristics allow:

The ability to fit more into existing footprints without performance loss (ex: two instead of one)
The ability to enhance PCB layouts
Lessened power consumption
Stronger quality characteristics
Lowered development costs
The ability to develop shortened, direct component interconnections
What are some of the SWaP-C challenges that exist for High-Frequency and Harsh Environment Applications?
Engineering RF microelectronics to meet stringent SWaP-C performance characteristics presents significant challenges such as:
Thermal management
Meeting the ever-increasing frequency requirements
Systems and sub-systems capability
Miniaturization issues (Examples- filters and attenuators)
Reliability
Cost constraints
Meeting the required qualifications (Examples- MIL-PRF-38534 Class H and K)
More often than not, meeting the desired SWaP-C specifications has forced designers to make difficult trade-offs between RF performance and the above-listed challenges.
How can Criteria Labs solve your SWaP-C challenges?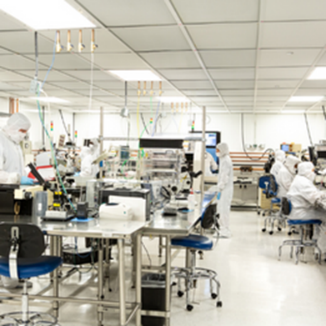 To achieve desired SWaP-C performance characteristics designers must implement innovative design, assembly, and packaging techniques without sacrificing reliability or performance. Our experienced design team has the history, experience, and in-house capabilities to achieve demanding SWaP-C requirements with approaches that adequately meet form, fit, and function requirements. For complicated multi-die solutions or Integrated Microwave Assemblies (IMAs), we leverage the most advanced technologies available to achieve operating frequencies up to 67 GHz (Bands: L, S, C, X, Ku, K, Ka, Q, U, and V).
Our in-house RF engineering capabilities:
SCD development
Custom RF component and module design
Cost-effective materials procurement
Packaging and assembly in our state-of-the-art class 100 clean room
Qualification and test
---
Watch the Case Study Presentation: Reduced Form Factor High-Performance Switch Filter Banks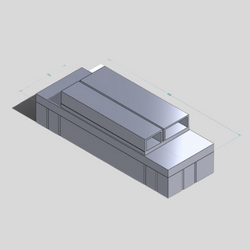 Learn how Criteria Labs developed an innovative design approach for a unified, dielectric four-channel switch filter bank. This innovative approach boasts a 2-18GHz range of operation, is optimized for every element of digital beamforming application and performs extremely well in SWaP-C sensitive environments.